The RFSC at the UNECE Regional Forum on Sustainable Development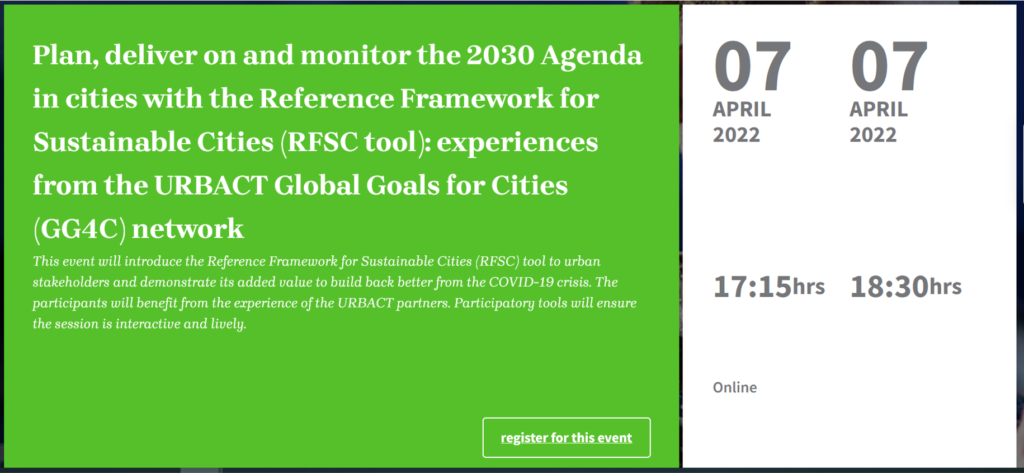 Plan, deliver on and monitor the 2030 Agenda in cities with the RFSC tool
The Reference Framework for Sustainable Cities (RFSC) allows cities to review and assess their priorities in light of European and Global frameworks, and develop sets of actions and corresponding monitoring systems.
This event will introduce the RFSC tool to urban stakeholders and demonstrate its added value to build back better from the COVID-19 pandemic. The participants will benefit from hearing the experience of cities, which have joined an URBACT network specifically dedicated to the localisation of the SDGs.
To register: click here.
Discover or learn more about the RFSC tool in an online event on 7 April from 17:15 to 18:30!
Cities, working on the localisation of the SDGs, and with the RFSC, will share their experience of being partners of an URBACT network: GG4C (Global Goals for Cities).

This event is a joint event of the Forum of Mayors
For more information click here