Actors speak about RFSC
---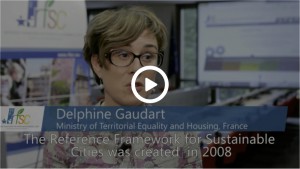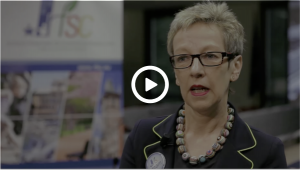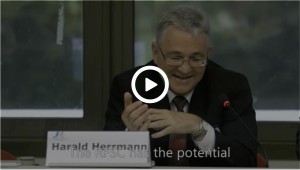 RFSC at a glance
---
RFSC helps key city actors develop and implement plans and strategies for attractive and sustainable cities, hence its name, the Reference Framework for Sustainable Cities. This online European framework of 30 sustainable objectives supports the delivery of the Leipzig Charter and of the European common vision for sustainable cities. Its agenda: fostering integrated urban development for small, medium and big cities all across Europe.
Who we are
---
The management team of RFSC is composed of the French Ministry of Housing and Sustainable Homes, The Council of European Municipalities and Regions, the CEREMA, a public body in support of national and local authorities in the field of sustainable development, and the French network of planning agencies (FNAU).
Where does RFSC come from?
---
The RFSC is a web tool that was created to enable the implementation of the Leipzig Charter for Sustainable European Cities following the Declaration of Marseille of European Ministers responsible for Sustainable Cities. In November 2008, a joint governance of all Members States, the European Commission as well as Local authorities Networks decided to take part in its development and testing. European Member States mandated the French government to lead this joint initiative.
Since 2008, a key European vision has been developed with the contribution of sustainable city experts from a wide range of backgrounds. The report "Cities of Tomorrow – Challenges, visions, ways forward" (European Commission, DG Regional Policy 2011) synthesises the principles of the European sustainable urban development model.
This new version of the Reference Framework for Sustainable Cities takes its inspiration from this vision and from the challenges and cross cutting ways forward that have been identified. The Framework will be regularly updated so as to stay up-to-date with the current developments of the EU Urban Agenda. More broadly it will keep track of all kind of initiatives contributing to the scaling up and mainstreaming of sustainable cities across Europe.
Friends of the sustainable cities
---
OUR PARTNERS
The following partners support RFSC by sharing their expertise, providing data,
and promoting integrated urban development.
The European Environment Agency (EEA) is an agency of the European Union, providing sound, independent information on the environment.
What is the morphology and the compactness of your city?
Where is urban sprawl happening or threatening green areas?
Are green areas in the city?
How good is the air of my city?

This information has been centralised and made available by the EEA to all cities currently included in the 'Urban Atlas'. an atlas developed with DG REGIO. The EEA exploited the urban Atlas and other important sources of information to produce data sets on a number of sustainable urban indicators.

Main other sources are:
– Copernicus land monitoring services, made freely available by the EU (the High Resolution Layer on Imperviousness, Forests, Grassland, Wetlands, Permanent Water Bodies).
– Other Copernicus Pan-European High Resolution Layers (HRL), that provide information on specific land cover characteristics: the European Settlement Map, Corine Land Cover.
– The Urban Audit, also from DG REGIO.
– Airbase for in situ air quality measures.
– The Water Information System for Europe (WISE).

You would be able to explore interactive maps with a very high resolution (5 to 20 meters resolution) and would also be able to populate more than 40 sustainable city indicators for your city, free of charge. In the meanwhile, information has to be retrieved from the different sources quoted.

Citykeys project has defined a set of 100 key indicators for smart cities and for smart cities projects. The indicators have been selected following a stocktacking of global and national indicators databases, with 5000 indicators thus collected. The goal of this Horizon 2020 (H2020) project is to enable the common and transparent monitoring, as well as the comparability of smart city solutions across European cities. All H2020 "smart city" project will have to cooperate with CITYKEYS.
Eurocities, the network of major European Cities, is cooperating with cities on this project by identifying their needs and gathering their feedback, for example on the indicators' usability.

IUFN promotes City Regions Food Systems as a means to ensure local communities' food security and ultimately build Resilient Territories and Sustainable Cities, with a focus on OECD countries.

IUFN is:
– Providing advice and technical assistance to local authorities on local food policy co-design and implementation.
– Facilitating knowledge diffusion and transfer especially between local authorities and the research community.
– Raising awareness on alternative sustainable food systems and supporting decision-making through the production of a wide range of studies and state-of-the-art cross-disciplinary knowledge.
As a follow-up to Urban Food Policy Pact launch in October 2015 in Milan, and together with signatory cities, IUFN is developing a set of indicators to assess the impact of city region food systems in the global framework of territorial sustainability.
KEY ACTORS AND EUROPEAN INITIATIVES